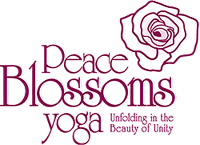 The day came when the risk to remain tight in a bud was more painful than the risk it took to blossom. ~ Anais Nin
Jane's unique path!
Teaching and learning, being inspired and inspiring, nurturing and growing are constant guides for me, and being on this life-affirming journey, these gifts keep growing and I would love to guide you!
I first thought yoga was amazing, as I felt a profound connection from my body, mind and heart. I remember the after-glow of my first sessions. That first Kripalu class in the Colorado Rockies taught me to relax, release my anxiety and to love my body as she is. Perhaps it was just all that breathing, but I felt the energy soaring through my heart and such peace unfolded!
It felt like love. My seeking took me to the Kripalu Center, all over the country to workshops and to teachers who could guide me. I found many others in love, too. Sometimes, though, I found yoga performed as a pressure that perpetuated my perfectionism; something to get through. I knew in my heart, something was still missing.
Synchronicity through the grace of beautiful teachers showed me where true bliss blooms! A huge moment of teaching that "the Yoga" and "the Happiness" are inside me, not unreachable or outside of me somewhere. From meeting the Mother Shakti, the universal feminine flowing through all of us, while chanting in a deep womb-like cave in Montana, I understood in my bones and heart that beauty of unity, that all is well.
The inner goddess had arrived, and with an inner shift to stillness, I knew my teachings, too, would shift.
Along the way and still practicing and teaching, lots of weeding, pruning and stickiness had to be uncovered!
I left a thriving, large studio to release the stress of striving to do too much. I was needing to move back inside my authentic feminine soul which was starving for attention. I had to re-group, step out of it, tend my inner garden. Soon I began to feel my way into what my inner goddess needed to express.
In turning away from the rat-race that can be the yoga business, I was able to return to the roots of my teaching, why I fell in love with yoga in the first place. I found within myself the courage to teach my experience of embodied yoga.
I began introducing programs to directly help women find balance and harmony in the sticky spots of their lives and meet their inner goddess as love and kindness.
Over two decades of practice, and a zillion classes taught with soul-seekers, I am still in love with yoga, in awe of its multi-dimensional unity of the body, mind, heart and true nature to touch us repeatedly.
I'm always delighted to study with my teachers, practice as much as I can and be inspired to be me, as feminine sacred presence, and the opportunities this relationship has brought me. I have learned to feel into what matters to me, celebrate my unique expression, and find peace in being me.
I want you to know we are each a radiant flower, and our awakening is here in this blossoming of you.
My "off the mat" practice:
I tend to my growing and nurturing in many ways, through raising orchids, roses and flowers, vegan cooking, nourishing the sacred men and boys (and girls) in my life ,taking family picnics, basking in the sea-side energy of the great Mother and creating sanctuaries where I can. I love tarot, and I sneak in a few dances under the moonlight, too, with Shanti, the peace dog!
Training:
Jane Montgomery, MA, RYT 500 holds advanced Kripalu certifications. She is one of only a few fully certified iRest yoga nidra teachers in Ohio through the Integrative Restoration Institute. She holds certificates and trainings in women's spiritual leadership, chakra energy, Kripalu and Prana yoga, as well as therapeutic, restorative yoga and mantra meditation.
Jane holds a Masters Degree in French Language Pedagogy. She has taught in public and private schools in several states.
Jane owns and embraces Peace Blossoms Yoga's mission to support those who are ready to embody the goddess divine essence within and experience the beauty of their authentic true nature.
She has been inspired by yoga for 22 years and offers transformational programs, group and private classes, and women's circles that guide and inspire your own unfolding to beauty, truth and feminine knowing.
My sincere, heart-felt Gratitude and bows to these beautiful mentors, goddess, gods and guides who tended my garden with me:
Richard Miller, PHD for the beauty of tantra, nondual meditation
Sally Kempton for awakening the shakti and goddess wisdom
Chameli Devi for infusing sacred feminine presence in leadership and taking a step in my dharma
Angela Farmer for modeling of goddess agelessness and the feminine mystery in yoga
Shiva Rea for loving the prana, and lighting the fire of embodied practice
Erich Shiffmann for his details of freedom in yoga, how to move into stillness
Kripalu Center, Swami Kripalu and my soul-ful teachers there for teaching and breathing into me the yoga of compassion on and off the mat
Thomas Ashley Farrand for the beauty and power of mantra
and to so many more..my students, community, ... Jai Bhagwan
Jane Montgomery
Founder, Peace Blossoms Yoga
"Before I joined Jane I took yoga from several different teachers at various times. Then I found Jane, or as I believe I was guided to her. My total yoga experience changed. The differences are many, however the most enriching and nurturing to me is the spirituality. Jane's teaching encompasses a spiritual depth that goes beyond the body and, at the same time, connects to the body and whatever poses we are doing. When Jane teaches, the energy in the room changes. I feel blessed to be one of her students."
Ethel F.