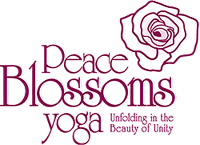 The day came when the risk to remain tight in a bud was more painful than the risk it took to blossom. ~ Anais Nin
The Inner Goddess
Women's Yoga
Temple
Yoginis!
You are invited to join
a conscious sisterhood-
a sacred healing circle of women
​
Tuesday January 9-February 27, no 1/23
5:30pm - 6:50pm
New to Sedona 2018J
I'm thrilled to invite you to join me and yogini sisters in our "Inner Goddess Temple" in celebration of the feminine divine essence!
OUR YOGA TEMPLE IS MORE THAN A YOGA CLASS, READ ON!
​
No experience is needed, as all our feminine yoga movement and practice is mindful and supportive.
​
When you participate in an Inner Goddess Women;sTemple, you will
come together to celebrate, nourish, rediscover and connect deeply within to our true sacredessence in a supportive circle. NO dusty dogmas, or shoulds, and plenty of allowing, breathing into what is here now and listening to the heart's desire.
​
In each of our " Inner Goddess" Women's Temples, you will:
* Embody a flowing, embodied physical practice to connect to your innate feminine energy. Learn about Shakti, inner goddess spirituality.
* Uncover and nurture the creative, intuitive qualities of the Yogini within you, by experiencing the pure joy and delight of your own unique expression through sound and listening deep within.
************Trust the only voice that matters.
* Receive healing and support from our loving circle of women, releasing self-doubt through the acceptance and abundance of the feminine heart of connection. We soften, breathe and feel.
* Embrace the Goddess to nourish and inspire your relationships and day-to-day life. Sharing meaningfully, not always in words, but through sacred touch and trusting what's here now.
* Empower yourself by going into your maternal roots where true strength lies, discovering you are supported to face the challenges in your life by the fearless, compassionate embrace of the Goddess within all of us.
​
"I love and look forward to our inner goddess monthly circle. The beauty of this community of women is so uplifting! Thank you for your guidance in helping all of us celebrate and become more interesting, engaged and healthy goddesses than we were yesterday. I loved the Goddess Tea Party!"
Mary Y.
"Jane, I appreciate your teaching, your support and for bringing the divine feminine into our hearts and minds. It's a pleasure to be part of a circle of ladies that share so much wisdom, comfort and support with one another. It's a very nurturing environment in which to feel my own heart's wisdom."
Esther C.
****These circles flow with a feminine embodied yoga practice such as moon flow, guided by chakra meditations and ceremony, powerful mantra and often yoga-dance movements. We chant, learn powerful sounds and
not only do we enjoy the ancient stories of the goddess, we feel our way into our deepest selves.
​
​
In our sacred sisterhood, you are invited to reclaim your inner goddess, to share and embrace your true, feminine wisdom heart.
​
****************************************************
Join Jane, in beautifully supportive feminine energy in Sedona, Arizona,
nestled into the Red Rocks and Mother Earth to nourish and heal.
​
​
Classes to be held at the Lotus Studio Sedona, located at 2050 Yavapai Drive, Building 3 ,Suite A. We share parking the Oak Creek Brewery.
​
​
I
Please note that we hold sacred, healing space and high integrity with our sharing!
​
Single Yogini yoga Temple : $15 ALL seven at $90
​
Cash or checks please to Peace Blossoms Yoga
​
"Surround yoursef with
the wise ones, the wild ones,
the kind ones, the awake ones.
You don't have to do it alone."
~ Chameli Ardagh
Please bring cash or check to your first temple, payable to Peace Blossoms Yoga
Please note the pass buttons are not active.