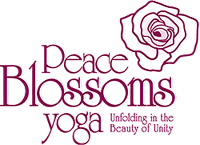 The day came when the risk to remain tight in a bud was more painful than the risk it took to blossom. ~ Anais Nin
Can you imagine more balance, vitality, loving and peaceful days this year?
What's keeping you from a true commitment to Fully FLOWER your yoga/meditation path?
Is there an inner nudge to go deeper?
If so, you must ROOT into that calling, and say YES to dedicated mentoring just for you!
Our lives may stay hidden in the dark roots of fear and overwhelm, with our health and heart out of balance. With dedicated intention, freshness and courage, we can learn to feel, breathe into our lives and reveal the peace of mind and joyous life we all seek.
In this "Fully Blooming You" yoga self-mastery plan,
you will:
Form your own intentional support system with your yoga guide, coach, yogini mentor and teacher (Jane).
Honor your unique needs, gifts and desires in order to open more fully to any resistances on the path to well-being and your true desires to what truly matters right now for you.
Receive daily yoga home practice incentives and appropriate practice handouts for breathing awareness, asana opportunities, inspiring themes, meditations and healing mantras to support you in every way - physically, emotionally, mentally and spiritually.
Experience how daily spiritual practice encourages you to fully live in the present moment and discover a compassionate voice inside.
Learn Svadyaya - the yoga gift of self-inquiry and iRest meditation for enhancing peace, well-being and fulfillment.
Do journaling exercises to bring harmony and balance to your life and create your most supportive daily private yoga and meditation practice.
Practice guided iRest yoga nidra
In this exploration, you will be encouraged to allow your needs to be met as you deeepen into your roots of fertile, practice ground and explore a daily personal yoga/meditation experience from an inside- out approach.
Are you ready to grow your amazing life from the inside out, bud to bloom?
Committment Options:
Single 80-minute session - $133
Single 120-minute session -$177
Please email Jane for more information.
I'm excited and welcome you to risk to BLOSSOM! Contact me now!
Jai bhagwan, Jane
Fully Blooming You:
a unique self-mastery plan with
Jane, your personal guide, coach, yogini mentor and teacher
A complimentary "Fully Blooming You" discovery session
is waiting for you!
This Inner Goddess one-on-one 50 minute discovery session will be scheduled when you email your availability, a brief introduction of yourself and what is calling in you.
"My yoga prods me along the path to health and I practice at home in addition to classes with Jane. When I am able to start the morning with a home practice, my day takes on a more peaceful and positive spirit. My private yoga sessions were the best gifts I have ever given to myself. I am thankful to Jane for her wisdom, her guidance, her love and her healing spirit. I hope others will join me in this unique way of finding the path to our inner selves."
Adele B.
To read Adele's entire transformational story CLICK HERE!