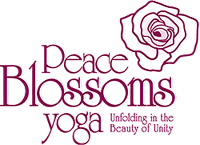 The day came when the risk to remain tight in a bud was more painful than the risk it took to blossom. ~ Anais Nin
Welcome to Yoga nidra iRest®. Experience a modern application of an ancient meditation practice!
In this meditation series, you will learn to
* appreciate the restorative value of stillness
* experience yourself in deep inner harmony
* be replenished on all levels
* connect to your divine nature
​
iRest nourishes qualities such as joy, peacefulness, compassion, forgiveness, patience, lovingkindness to yourself first, then seeing that in others.
In an iRest meditation, you hold a restorative, supportive pose either lying or sitting comfortably. This experience supports all yoga/meditation students, and no experience with meditation is necessary for iRest Yoga Nidra.
You will be gently guided by Jane to go within your senses while connecting physically, mentally and emotionally to wholeness and your witness-self where the true garden of ease flourishes.
The practice also contributes to
* Reduced depression, fear and anxiety
* Improved interpersonal relations
* Reduced chronic and acute pain
* Greater ability to relax and enjoy life
* Reduced insomnia and levels of stress
* Increased inner peace and well-being
Your precious time here in this unique meditation is for self-growth, for resting and tending to yourself in a compassionate, observing way and connecting to your deepest desires. Setting an intention, "sankalpa," is a powerful tool for you.
iRest meditation supports you when your body is out of balance, your mind is more than occupied and your heart and spirit is out of reach!
Time: coming soon to Sedona
No yoga experience is needed, but as one consistently practices, benefits unfold
​
​
No passes, a single meditative I rest class is $30
Tending the Inner Garden of Ease:
a meditative inquiry into the heart of peace, bliss and unity
"My time spent in the Yoga Nidra iRest classes has benefitted me greatly in that it gives me an opportunity to completely relax, which is not easy to do on my own. When you can allow your body to let go of any tension and negativity it heals so much faster. The ability to "allow" I think is the key to success for me. In Jane's classes, the relaxation response penetrates your body and leads to a certain freedom that is peaceful."
Anita M.
coming soon to Sedona 2018