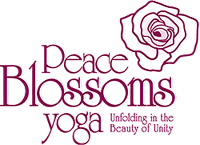 The day came when the risk to remain tight in a bud was more painful than the risk it took to blossom. ~ Anais Nin
Rose Garden Membership
​
no passes available at this time
​
The Rose Garden Memberships is a 3-month offering of yoga, meditation and community for women to reconnect to their divine feminine.
Are you ready to step into your path and discover new ways of being?
I've created a 3-month ( 13 weeks) comprehensive yoga and meditation program to guide you in celebrating and knowing a woman's true worth and potential for living in harmony and wholeness as the goddess who blooms. Like a rose, with proper care and nourishment, she unfolds from the inside out.
I'm excited to offer you this optimal experience.
In the Rose Garden Membership Program, you will:
Learn skills to physically access your energy body, to feel more vibrant and accepting of the feminine body

Balance with the rhythms of the feminine to enhance your well-being

Meditate and chant in community to further create an inner garden of ease and peace

Enjoy a woman's potential to thrive in sacred, supported space and play with the Goddess energies of strength, beauty, confidence and receptivity in you

Restore yourself and learn the deep innate capacity for listening and receiving exactly what you need as the feminine divine living and relating today
The Rose Garden Membership Program includes:
Unlimited Peace Blossom yoga classes for 13 weeks (6-7 class time options per week)

All monthly restorative Yoga Nidra iRest meditations (approximately 2-3 per month)

3 women's circle meetings (Sunday or Friday, near the full moon)

50% Discount off a Fully Blooming You individual 60-minute mentoring session with Jane valued at $149 each
Cost: $571 additional bonus in September!
"There is no doubt that the quality of my life has significantly improved since I first followed the urge to join you on this yoga journey. I can happily report that, even as my growth opportunities abound, I am far more likely to meet them with kindness than I was 2 years ago! Through our group practice, meditation, study, and sharing we have formed deep and intimate bonds which promote healing and a definite sense of well being. From this place of safety it is inevitable that I will venture into less certain areas to explore what lies beyond."
Emma E.
No passes available at this time