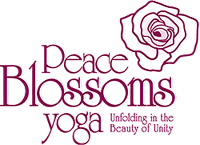 The day came when the risk to remain tight in a bud was more painful than the risk it took to blossom. ~ Anais Nin
Jane is offering a
Blooming the Inner Goddess Women's SPRING weekend
see Special Events
Blooming the Inner Goddess Immersion:
Awaken the Feminine Spirit in you to Manifest your Powerful Presence
and Higher Purpose as Love, Wisdom and Harmony
An 9-Month Journey
Not currently offered, stay tuned for exciting offerings in 2017
What does a fully blooming, joyfully alive and harmonious sacred feminine life look like?
What will it look like for you?
Now is the time to enter the sacred garden of your life as the bud is ready to burst forth to bloom your beautiful, empowered and loving self, to live by your inner wisdom and loving nature. Join me on a feminine -empowered yoga path to know the deeper and transformational journey to fulfillment as women today.
In this 9-month program, you will…
Tap into your embodied,sacred centers, your feminine roots and goddess energy as the key to deeply serve all of your needs and be powerfully radiant

Discover how to physically access your energy body to feel more joyful acceptance and vitality in this sacred garden in you

Establish balance within your physical, mental, emotional, divine self, attuning to the rhythms of Mother Nature as you develop sensitivity to your habits. You will replenish and heal within the wonder of the moment

Engage in powerful ways to connect to the lotus of the feminine sacred heart and create your own inner garden of ease and peace for compassionate relationships

Flourish in your wholeness in a sacred, supported space with other women and cultivate the Goddess energies of strength, beauty, confidence and love

Restore yourself and receive the deep, innate capacity for listening to what you need as the feminine divine living and relating today, so you can hear what truly matters

Embrace your unique flowering goddess and enhance your spiritual connection to higher purpose and feminine fulfillment

Create the sacred marriage of the feminine and masculine energy within you for more balance and cultivate a profound connection to the whole garden of oneness we serve, love and live in
Jane invites you to empower yourself to live in love, authentically listening to your inner wisdom to unfold in harmony and peace. Discover the key to a woman's powerful birthright and unfold a joy-filled blossoming life naturally.
Together we will cultivate the Goddess Energies of strength, beauty, confidence, intuition and loving awareness in you. And we will tend to the weeds and muck that keep you small, unfulfilled or simply overwhelmed with obligations and out of balance with what truly matters.
You will experience and reclaim your flowering as the feminine divine yogini so needed in the masculine-oriented world of tension and striving today.
The Program:
Blooming the Inner Goddess is an 9-month transformational flowering of yoga, meditation, self-growth and loving community for women.
You will reconnect to your passion, strength and feminine knowing through the balance and wisdom of your chakra energy centers and the goddess empowerment teachings.
Components:
"Blooming the Inner Goddess" includes:
9 Workshop Intensives (2.5 hours each)
9 Guidebooks to support self-inquiry and deep experiential learning
1 Group support 75 minute phone call (mid-course)
1 40 minute Fully Blooming You private session
To enhance and complement the intensive and to reap benefits unique to your own path, these bonuses will be offered during your free Inner Goddess discovery session with Jane:
BONUSES:
All Group Yoga classes (your choice of 2 class times per week)

Special Summer session and December mini-session - Date TBA

All monthly Tending the Inner Garden of Ease Restorative Yoga Nidra meditations (approximately 2-3 per month)

Recordings of the essential workshops on a private facebook page

7 Inner Goddess Women's Temples (Sunday afternoons, near the full moon and some evenings) (No circles in May, July and December)
Email Jane today and set up your free 50 minute Inner Goddess discovery session.
A complimentary "Blooming the Inner Goddess" discovery session is waiting for you!
This Inner Goddess one-on-one 50 -minute discovery session will be scheduled when you email your availability, a brief introduction of yourself and what is calling in you.
"The gift of this women's community is just what I need and I didn't necessarily realize that! I have definitely had challenges come up during this program, particularly with my power center, and I can now get curious, feel and experience a more balanced state of being. Sharing in this community is such a gift."
Chris R.
"Jane, you are a leader and powerful feminine presence. You allow us to all be included, and we all matter and we are heard. Powerful presence is the gift of this community.
The atmosphere in Jane's program and classes is accepting and nonjudgmental, yet we are encouraged to stretch ourselves and discover our own inner strength through movement, breathing and simply "being present".
I didn't realize how much I needed this support and this yoga journey. As in life and marriage, you don't really arrive where it is all resolved.
Yoga highlights for me it's okay, and I feel the powerful acceptance here. This non-judgmental message is part of my "Jane tapes" I hear and this is huge for me. I really try to integrate that into my life. I love the calming and support of saying the mantras we've learned and above all, I can breathe in, listen to my inner guide, "I can do this", "I can trust myself" and this program.
You are a treasure for all of us."
Beth D.
A complimentary "Blooming the Inner Goddess" discovery session is waiting for you!
This Inner Goddess one-on-one 50- minute discovery session will be scheduled when you email your availability, a brief introduction of yourself and what is calling in you.