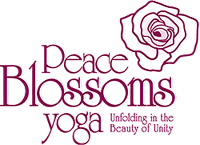 The day came when the risk to remain tight in a bud was more painful than the risk it took to blossom. ~ Anais Nin
​
I have the honor and joy of seeing you as many unique flowers in our spiritual garden. You are Invited to come together to"Blossom in Sedona"
​
Blossom your Inner Goddess with Lakshmi: plant seeds of love, abundance, purpose, and radiance
Feminine yoga-based practices, guided meditation and tea!
Saturday January 13, 2018 1:00pm- 3:30pm
Lotus studio Sedona
2050 Yavapai Dr, $35 at door, or $25 check sent to the Lotus studio
payable to Peace Blossoms Yoga
"Jane, you are a dear heart, a teacher extraordinaire, and bring a beautiful presence and energy wherever you go."
Jane Eckert, Ph.D.,
Director, Studio e